A 5-minute step-by-step guide to renaming AirPods regardless of the device you're using. Also included are some pointers for when it doesn't work! When first paired, AirPods take on the name of the device with which they are paired. For example, if the name of your iPhone is X, your AirPods will be named X's AirPods. While this is convenient, it can lead to a variety of aggravating circumstances. For one thing, if you intend to sell them, you'll be stuck with AirPods named after you. Worryingly, if you don't know how to rename your AirPods, having your actual name exposed could aid in weird stalker attempts. To save you from that, here's a tutorial on how to rename AirPods on any device.
Renaming AirPods on iOS
According to a Consumer Intelligence Research Partners (CIRP) study, 20% of iPhone users own AirPods. If you're one of those people, you can easily rename your AirPods using an iOS device or a Mac.
For use with the iPhone or iPad
Renaming AirPods on an iOS device takes less than a minute. After all, AirPods and iOS devices are manufactured by the same corporation, Apple. To rename your AirPods, first, connect them and then follow these steps:
Navigate to Settings > Bluetooth.
To access more settings, click the I button next to your AirPods.
Click on "Name" and make any changes you like.
For the Mac
Similarly to iOS devices, Mac products and AirPods were created by the same minds. As a result, they have similar mechanisms that allow them to work well together. Users of Mac products can also further customize their AirPods, including renaming them. Here's how it's done:
On your Mac, go to System Preferences.
Select the Bluetooth option.
Rename your AirPods by right-clicking/two-finger clicking them.
Enter the desired name and click Rename.
Renaming AirPods on Android and Windows Devices
Because of the variations in the brands and operating systems utilized, using AirPods may feel strange to non-iOS users. Furthermore, using AirPods with a non-iOS device has some drawbacks, such as the lack of Siri, customisable double-taps, and automated ear identification. However, not everything is lost because you can still enjoy some of the revolutionary features of the AirPods, such as renaming.
On Android
Android is the most famous smartphone operating system on the market. According to a report published in December 2020, 5% of AirPods users (over 2 million) do not own an iPhone. Fortunately for these customers, renaming AirPods is still possible with their devices.
In fact, the procedure is strikingly similar to that of an iOS device:
Select Settings > Connections > Bluetooth from the menu.
Tap the gear/more button next to the AirPods that are connected.
Click the pen icon and enter the name you'd like to see.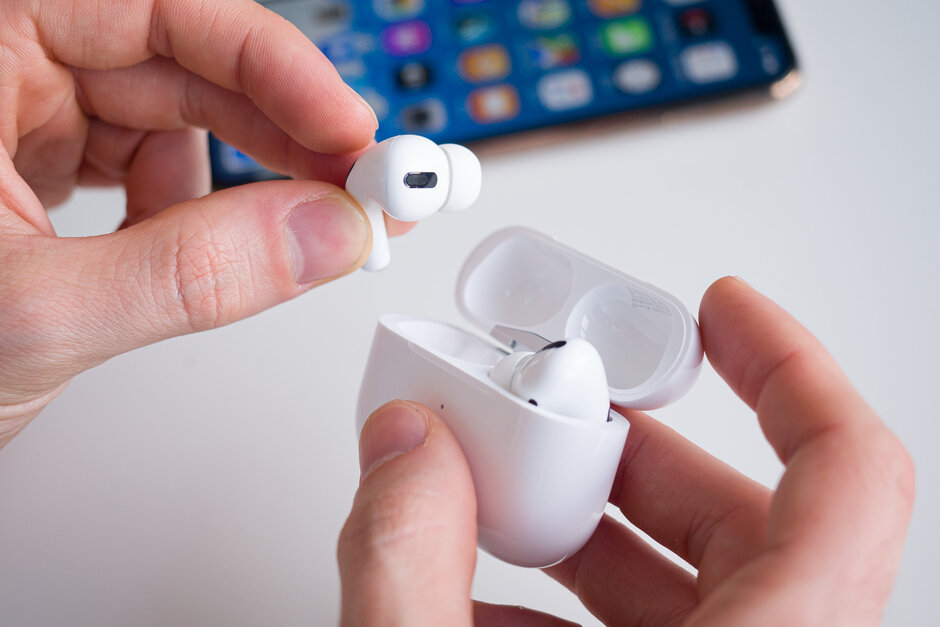 On Windows 10
If your Windows 10 PC has Bluetooth, you can connect your AirPods. Your PC can configure and rename connected AirPods. Follow these steps:
Control Panel > Hardware and Sound.
Click Devices and Printers.
Right-click the AirPods to rename and select Properties.
Edit the name under Bluetooth.
Troubleshooting
How to Fix Airpods Name Reversion
Renaming AirPods often results in the name reverting to its default. After recharging or switching devices, AirPods frequently do this. We tested several ways to rename AirPods and found the best one!
First, reset the AirPods. Resetting erases all data, even faults. A reset creates a new, bug-free AirPods-device connection. Resetting AirPods:
Select Bluetooth in the Settings
Click the "I" icon
Tap "Forget This Device."
Hold down AirPods setup till it turns white.
Conclusion
You can now rename AirPods and master these wireless earphones. This basic but breakthrough feature was once daunting and unclear, but not anymore. You can now explore more intriguing AirPods features with your improved confidence!