Do you want to understand How to Transfer Files from Android to your computer or laptop? It's simple if you know the appropriate tricks. You have a photo on your Android phone or tablet that you need to transfer to your computer. But how do you go about doing this? As it turns out, you have several options, including wires, cloud software, and even applications.
Moving files from an Android to a Windows Computer is simple. All you need to know about moving files from your Android phone to your Desktop is here.
1. Use Bluetooth File Transfer to Move Files From Android to Computer
Is your PC equipped with Bluetooth? Perhaps you have a Bluetooth USB dongle, or your device includes Bluetooth. In any case, transmitting data from Android to Windows via Bluetooth file transfer is an excellent alternative, especially for smaller files. To begin, you must first enable Bluetooth on Windows, then on Android.
To enable Bluetooth on Windows, follow these steps:
In Settings, press Win + I and navigate to Devices > Bluetooth & other devices.
Turn Bluetooth on.
Click Connect a Bluetooth or other device.
Choose Bluetooth once more to search for compatible devices.
Meanwhile, on Android, enable Bluetooth:
To access Quick settings, swipe down from the top.
Bluetooth with long-tap
Tap your PC's name under Available devices on the following screen.
Pairing must be confirmed when requested (Pair on Android, Yes on Windows)
The computer will display a Device Ready notification after the pairing is complete.
Once you've established a connection, look for the Bluetooth icon in the System Tray in the bottom-right corner of your screen.
Choose to Receive a file from the context menu, then click Next to begin the transfer.
Meanwhile, navigate to the file you want to transfer using your Android file browser or the Gallery app. Click the Share option, select Bluetooth to share the data, and then select your Computer from the list that appears. Once the data has been transferred, you should receive a notification that the file transfer was successful. When asked where you want to save it, choose your selected location and click Finish.
2. AirDroid File Sharing from Android to PC
AirDroid is a must-have app for any Android user. It's free, with the option of upgrading to a premium subscription. If you're strapped for time, you'll need to establish an account or sign in with Google, Facebook, or Twitter. AirDroid provides notification and tethering options, as well as simple file transfer to another computer connected to the same Wi-Fi network. You must first install this before proceeding.
Afterward, go to the AirDroid download page, download the desktop client, and install it. Configure AirDroid for file sharing next.
Launch the AirDroid app.
When AirDroid seeks access to and manages all files on your device, press Proceed and select Grant access to control all files.
To access alternative Security & Remote Features, tap OK.
To enable file transfer to a Computer, go to Security & Remote Features and make sure Files is enabled.
If you are not prompted to sign in, choose one of the symbols or menus to be prompted for your information. To use AirDroid to transfer files from your phone to your computer, follow these steps:
Check that your PC and phone are both connected to the same network.
Choose your PC name in the AirDroid Transfer menu.
To find data to transfer, tap the paperclip icon.
Tap Send after selecting the file(s).
Do you need to transfer files from your Android device to your computer? Simply drag the file from your desktop into the AirDroid app.
3. How to Transfer Data From a Mobile Device to a Computer Using Push bullet
Push bullet, like Air Droid, syncs data and notifications between your phone and Desktop. To summaries, if you don't like Air Droid or can't get it to operate, Push bullet is your best option. Begin by downloading and installing the Push bullet Android app.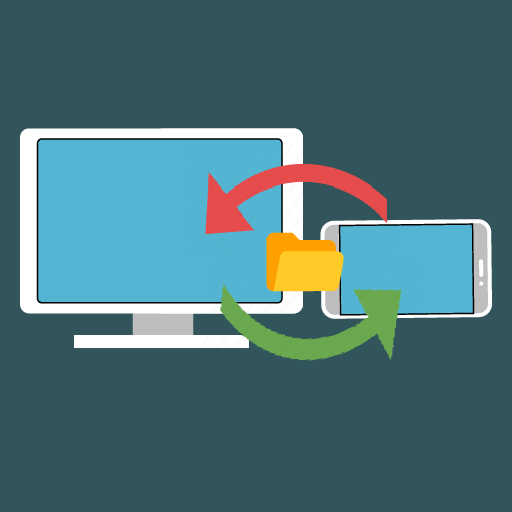 To begin with the installation, you must first sign in with Google and then follow the prompts. Following that, you must agree to allow the app access to your media files. If you agree, click Accept and proceed to Push bullet's website. You can use the web client or the specialized Windows software to log in.
To send a file to your computer, follow these steps:
In the bottom navigation bar, select Pushing.
Choose the paperclip icon.
Choose to Send file.
Choose the file to share.
To finish, press the Submit button.
The file will appear under Devices > Your Android Device. To download, tap the shared file.
4. Transfer Files From a Mobile Device to a PC Using a USB Cable
Do you only have your phone and a computer? If you have a compatible USB data cable on hand (it's best to use the original to avoid issues), this is the quickest way to transfer files from Android to PC.
To use this method on older Android devices, follow these steps:
Connect the USB cable to both your computer and your phone.
Look for the Allow access notification on Android.
To proceed, tap Allow.
Drag the notification shade down to see if USB file transfer is enabled.
To view all of your preferences, tap.
Confirm File Transfer is chosen.
When you connect your PC and Android phone to newer versions of Android:
Watch for the For pop-ups. Use a USB.
Choose File Transfer.
If no pop-up appears, slide down and select Android system > File transfer.
Respond to your PC after that. Select View Device and Open Files from the Windows notification.
Your Laptop will then open a folder view of the storage on your Android device.
Suppose it doesn't, open File Explorer and look in This PC for your Android device. It can be identified by its model name. When you're connected, you'll be able to view the phone's contents and copy info to your Desktop. It's worth noting that if you connect these devices for the first time, Windows will try to install the necessary drivers first. Your phone may also install an Android file manager for your PC to open anytime the phone is connected via USB.
5. Android to PC File Transfer Making Use of an SD Card
Copying data to your phone's microSD card is another simple technique that doesn't require any apps or wireless networking protocols. If you don't have a USB cable and want to keep things simple, this is a great option. But, a microSD to SD card adapter and a card reader is required. Just store the files on your phone's SD card and then turn them off. Eject the card, then insert it into the card reader on your PC to examine the data. Most contemporary Android smartphones allow USB OTG if your phone lacks a microSD card slot. Simply use a USB OTG adapter to connect your USB SD card reader to your phone.
6. Distribute Files Using Cloud Storage
You may unknowingly transfer data to your computer using cloud services such as Dropbox and Google Drive. Dropbox and Google Drive, for example, both provide automated camera upload. Photos will immediately sync to your computer if you have the cloud service client installed. Several cloud providers provide similar features. You can sync any data from your Android device to Windows by copying it to the cloud folder.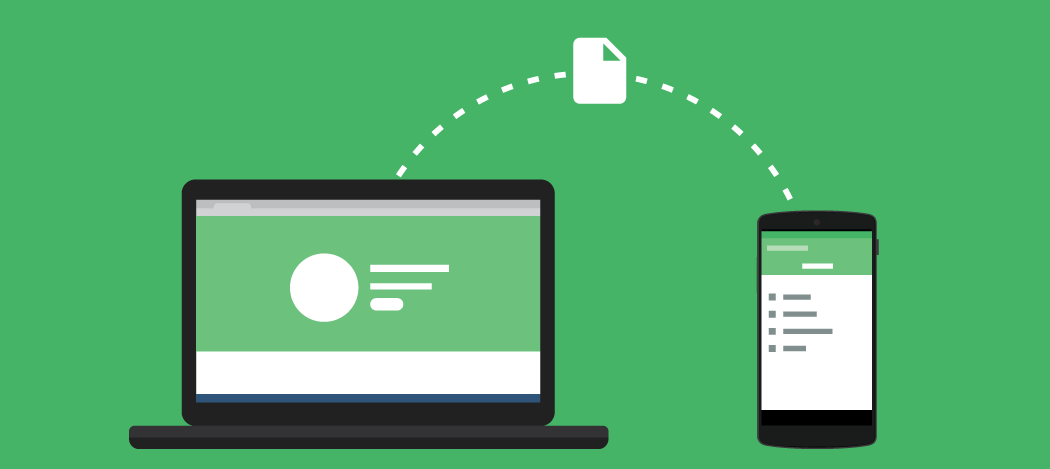 7. Move Tiny Files Using Email
Email was the first widely utilized mode of non-disk data transfer between devices, and it continues to be a viable alternative for many. Simply attach the data to an email on your phone and send it to yourself. Then, on your PC, go to that message and download the file. This method is simple but clumsy and should only be used as a last resort. Some alternatives, such as those indicated above, are more effective. It is simple to transfer files from Android to PC. You're spoiled for choice when transferring data from your phone or tablet to your Windows Computer. The only issue you may have now is picking which strategy to use.
Use any of the following techniques to transfer files from Android to PC:
USB AirDroid Pushbullet Bluetooth cord
Make use of an SD card for cloud storage (e.g., Dropbox)
Email
And you're not limited to transferring files between Android and a desktop computer.
You can also transfer your Android files to an iPhone.